OFFICE BUILDING THAT IS A CROSS-CUT OF SOCIETY
---
Modern and future proof, that was what the new KPN headquarters had to radiate. A new icon has been delivered through a major transformation. The striking tower at the bottom of the Erasmus Bridge emphasizes that KPN and its employees stand at the heart of society.
The 18,500 m2 building, designed by Renzo Piano, has been expanded with a glass terminal of another approximately 2,800 m2. On the ground floor there is a large auditorium, meeting rooms, a company restaurant, a KPN store and a restaurant of the Happy Italy chain.
The building is completely suitable for the future. The design of the expansion is so flexible that KPN can respond to changing wishes and requirements in the future. Special triple glass has been used for the façade of the plinth to create an energy-efficient building.
Jan Kees de Jager, CFO KPN - how a building creates connection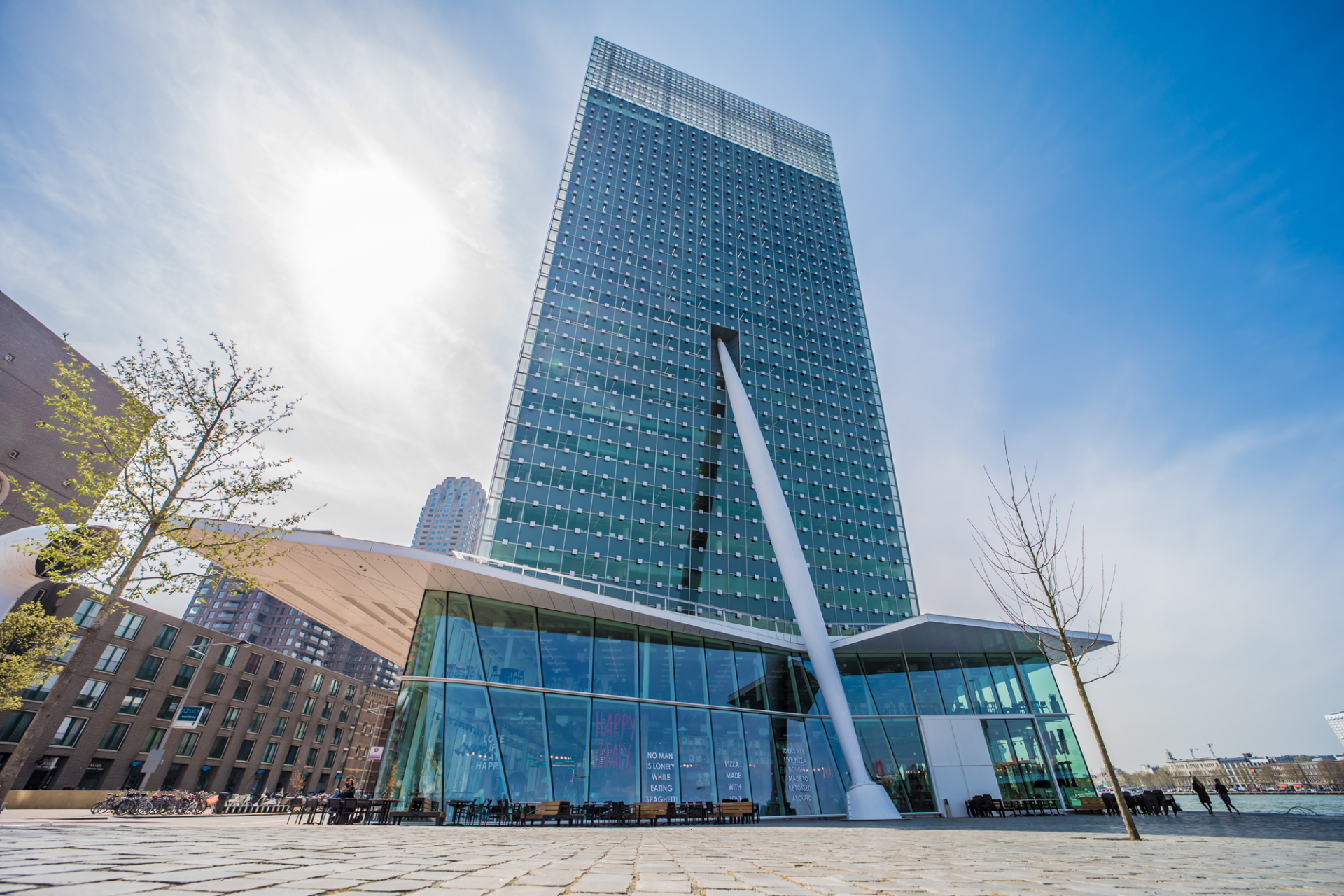 2,800 new square metres
22 floors
Spectacular atrium
Energy efficient, full color LED pixel façade
Publicly accessible catering
New company restaurant
Industrial look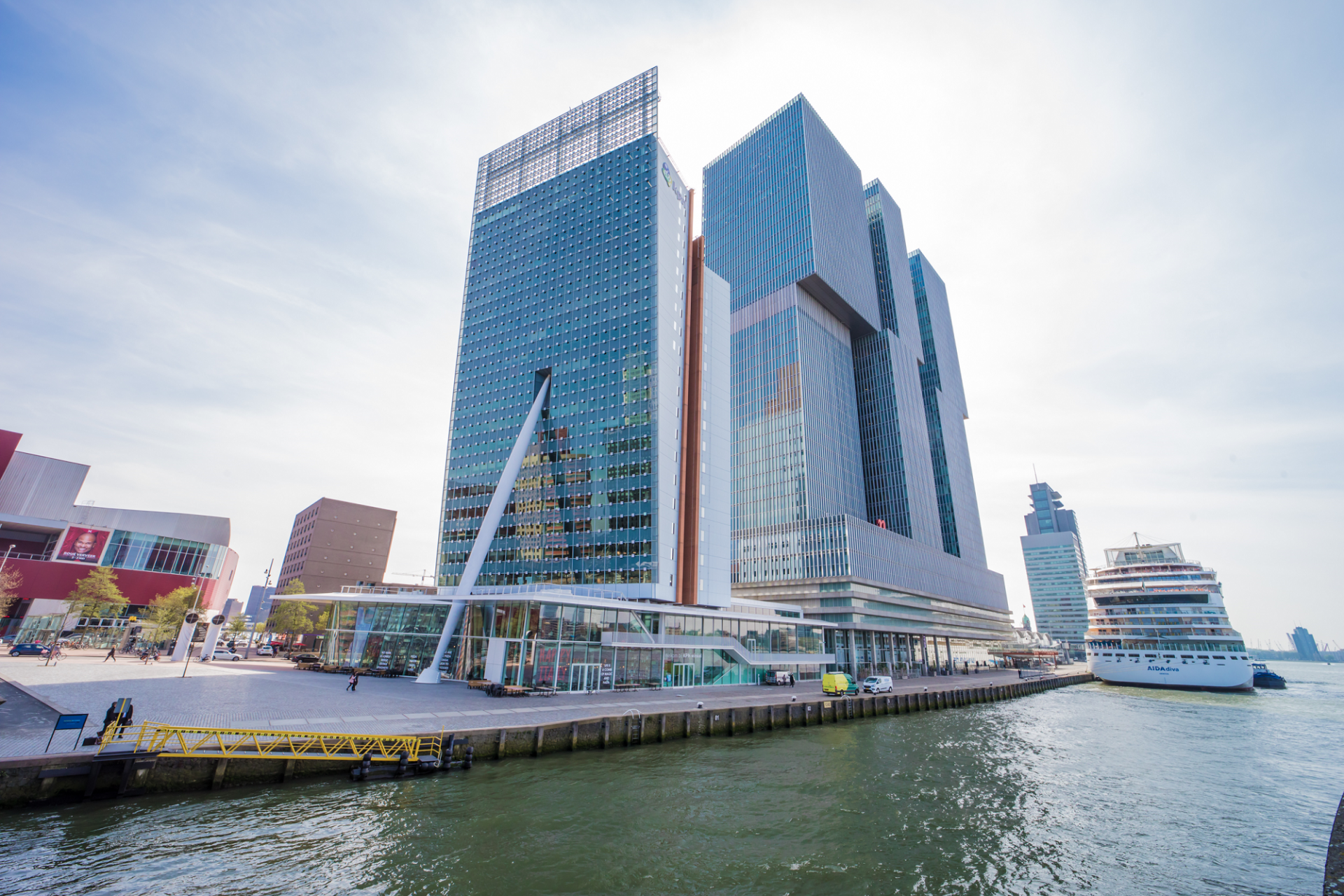 A look inside the KPN tower:
During the renovation, around 600 KPN employees continued to work in the building. The existing office floors have been replaced in two phases for large open flexible work spaces with a modern, robust appearance. A major renovation, in which new construction was erected on the lower floors, while the upper floors were renovated.
The result of all efforts is an iconic and sustainable building. A lot of use was made of recycled material, such as the carpet and furniture. The seats are leased. The auditorium has a huge window with a view of the Erasmus Bridge. The building connects with the environment, the past, present and future of KPN.